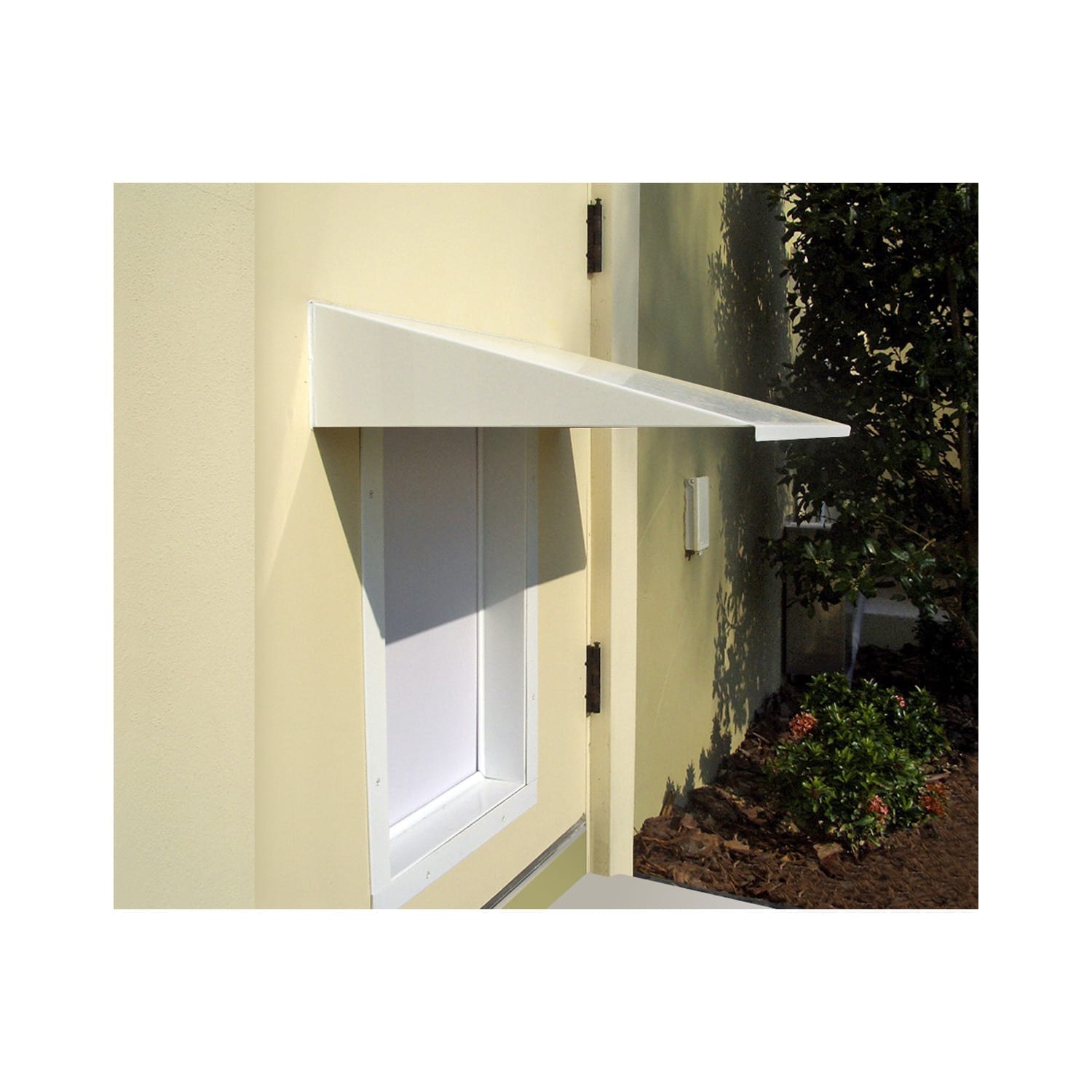 PlexiDor Dog Door Awnings help  protect your pet door entrance from the elements
PlexiDor Dog Door Awnings prevent rain, sun and wind from entering through your pet door. This attractive awning is made of aluminum and features a durable baked-on-finish.
Awnings are available in three sizes for the PlexiDors DOOR Series, WALL Series, and ELECTRONIC(PDE) Series. These awnings can also be used with other pet door applications.
---
Choose Genuine PlexiDors Accessories