Sliding Glass Door With a Dog Door: Features and Benefits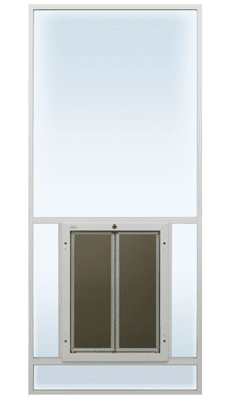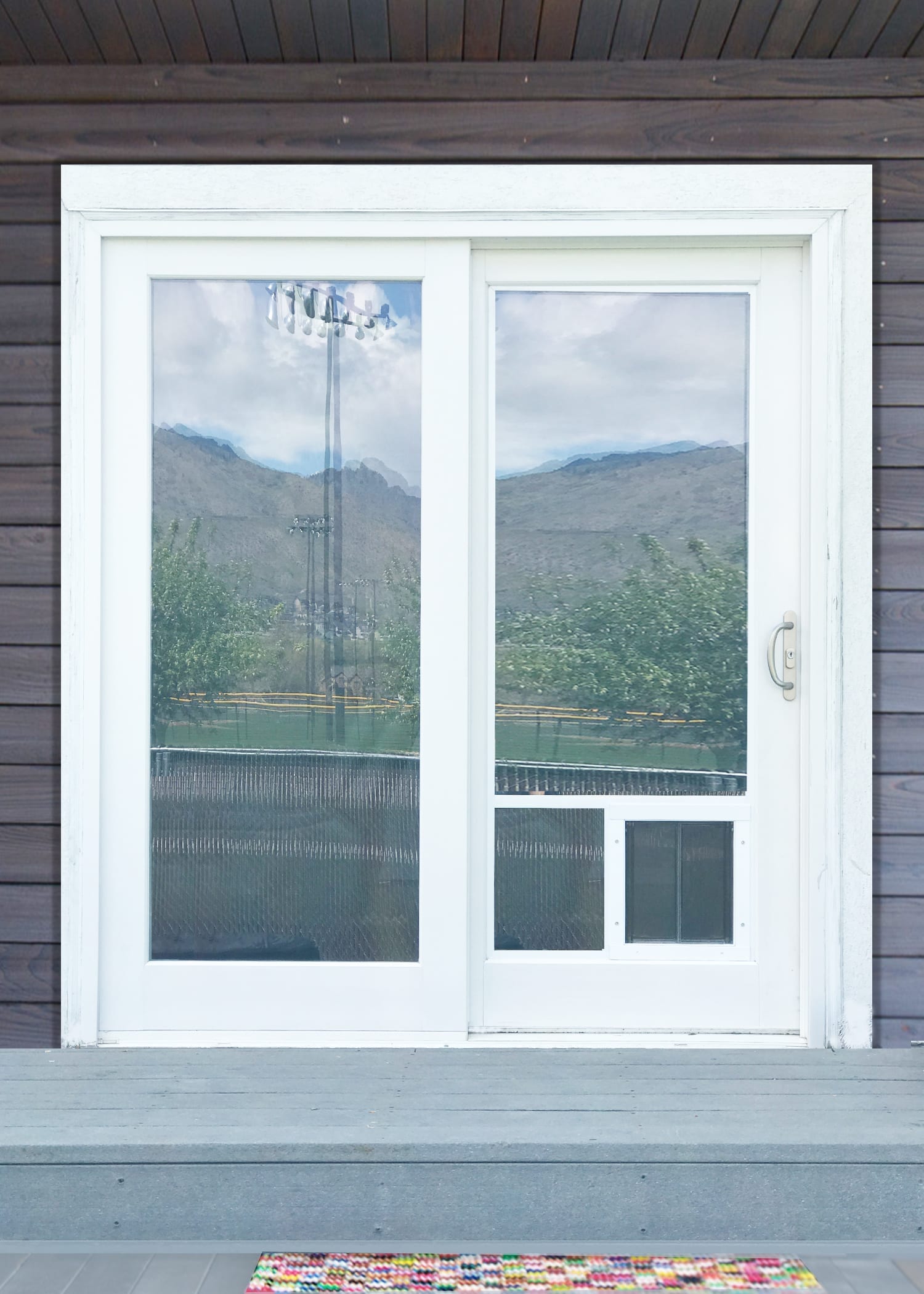 A sliding glass patio door is often the main doorway to the backyard. Your PlexiDor dog door is pre-installed at the lower part of the sliding glass door, at the correct height, for your pet. This helps keep your natural lighting and view of your backyard.
UPA GlassPet Door Solutions provides dual pane safety tempered glass which provides excellent energy efficiency. The heat treated glass is used in a variety of demanding applications including passenger vehicle windows, shower doors, tables, diving masks and bulletproof glass.
Choose the Size for Your Breed
– The PlexiDor Door Series and Wall Series pet doors are available in four sizes:
Small
(SM),
Medium
(MD),
Large
(LG) and
Extra Large
(XL). We have a size to fit your breed. Refer to the PlexiDor
Size Chart
for more information.
The replacement frame and glass is warranted for five(5) years. The PlexiDor sliding glass door with a dog door insert comes with a 10 year warranty. You'll love how beautiful this product looks and your pet will love the easy access to the outdoors.
To locate an authorized dealer/installer who will go to your home and measure to ensure proper fit, call 800-PET-DOOR(800-738-3667) or find a dealer online. The installation can usually be completed within 45 minutes. The installer can help you store the original glass in your garage or shed.
Includes factory installed PlexiDor pet door + sliding glass door with a dog door replacement frame or French door replacement insert – installation ready
PlexiDor
Door Size (Frame Colors: White, Silver or Bronze)
Pet Door Opening Dimension
PlexiDor Small (SM) for dogs up to 9 pounds
6 1/2″ width x 7 1/4″ height
PlexiDor Medium (MD) for dogs up to 40 pounds
9″ width x 12″ height
PlexiDor Large (LG) for dogs up to 100 pounds
11 3/4″ width x 16″ height
PlexiDor Extra Large (XL) for dogs up to 220 pounds
16″ width x 23 3/4″ height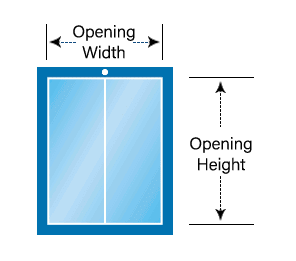 Sliding Glass Door – replacement frame sizes
Order/Item Number
Glass Size
GSD OS
Greater than 32″ x76″
Frame available in white only – frame is paintable
Overall Frame Dimension
Daylight Dimension