Some dogs love to sink their teeth into things that shouldn't be chewed. This is most common with teething puppies, but some adult dogs chew on things too, often because of boredom or separation anxiety.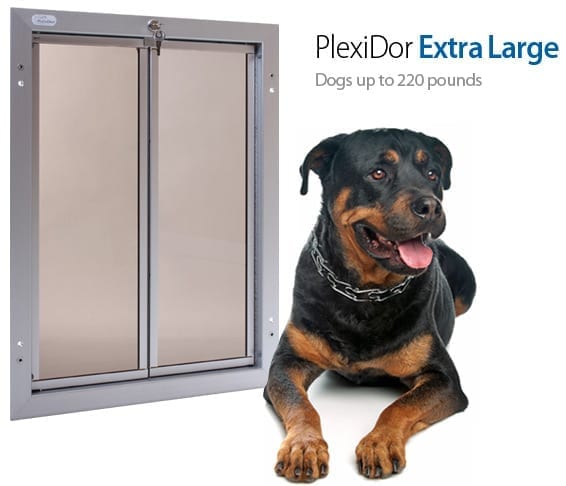 The Extra Large PlexiDor has a protective trim around the panels. This door is specifically designed to withstand daily use and abuse from giant dogs, and it will keep up with them whether they run through it at full speed or chew on it.
While the Extra Large dog door is designed for dogs up to 220 pounds, smaller pets can use it too, because the panels swing so easily. They usually figure out how to open one side of the door to get through.