The PlexiDor panels close tight, are insulated, and are lined with high quality weather seal, so the PlexiDor shouldn't create a draft in the house.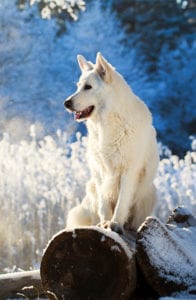 Many pet owners who live in a cold climate have experienced drafts with lower quality pet doors. Flap doors may even allow wind, rain, and snow to enter the house, and having a draft makes the home feel colder than it really is.
The PlexiDor panels are molded to insulate against both cold and heat, and they are lined with industrial grade weather seal. The doors are very popular in areas with cold winters and can help save on heating and cooling bills.