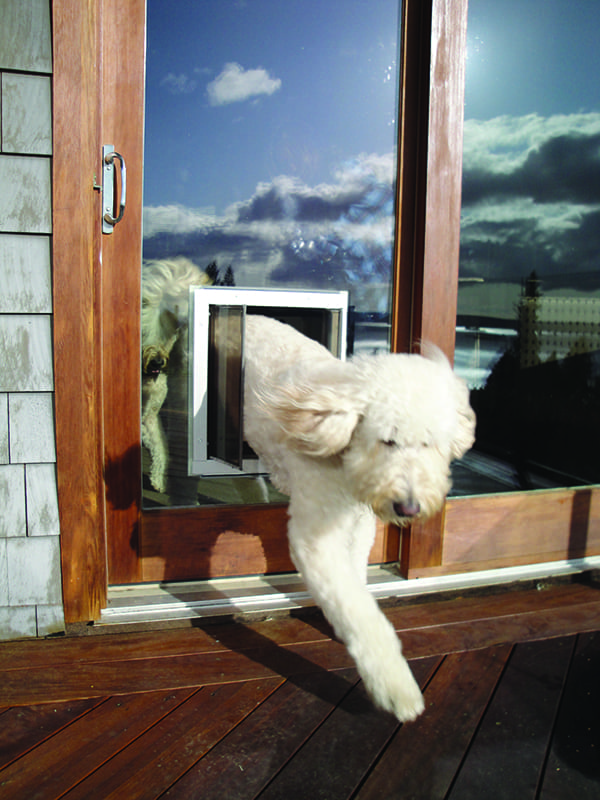 In many houses, the best route to the outside goes through a glass door or even a window. Historically, mounting a pet door in glass has been nearly impossible, but with the PlexiDor Glass Series we are working to provide you with a pet door in your french doors, sliding patio door, or glass patio door.
To install a PlexiDor pet door through glass, an installer will come to your house and measure the width, thickness, and height of your existing pane. The dog door or cat door is mounted in a new pane, which will be installed exactly the same way as the original glass. Thus, the old pane can be put back if you were ever to sell your home to someone without a pet, or if you no longer require a pet door.
For more information, visit the Glass Series page or give us a call at 888-PET-DOOR!