When installing a pet door, it's usually easiest to put it through a door. However, PlexiDors is a great dog door for wall installation. It can be installed in all sorts of walls and gives a professional grade installation.
The wall units can be installed into stud, brick, block, or cement walls up to 12 inches thick. Each wall unit includes a sloped aluminum tunnel that connects the interior and exterior frame. The tunnel will not rust, and it is easy to clean.
If your wall is thinner than 12 inches, just trim the tunnel pieces down with included jigsaw blade or tin snips.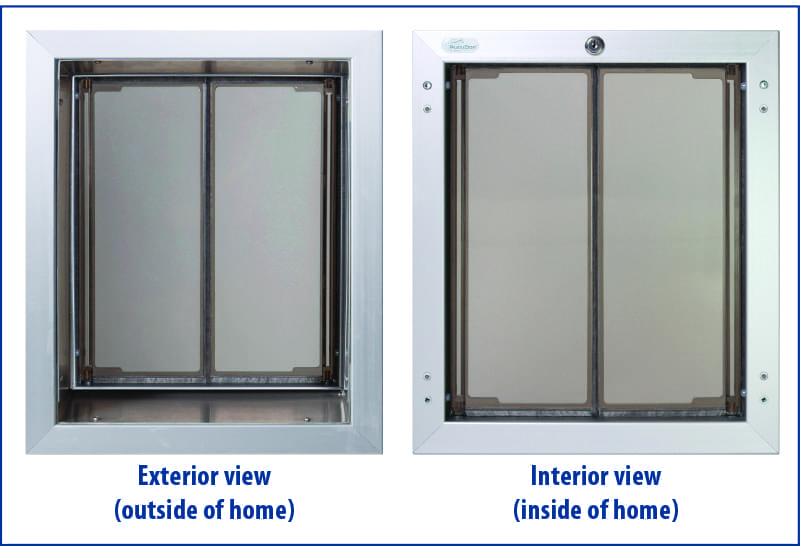 The PlexiDor dog door for wall installation comes in the same sizes and specifications as the door units: Small, Medium, Large, and Extra Large. Colors available are silver, white, or bronze.
Tools needed for installation are: jigsaw, drill, and screwdriver. (Jigsaw blade is included with the unit.)
Take a look at the PlexiDor size charts, measurements and cut holes.